Do You Know About The Spectrum Of Homeopathy Journals?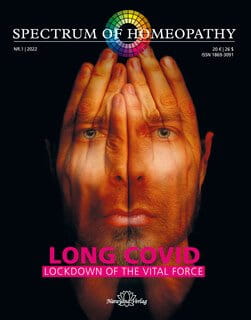 The Spectrum of Homeopathy is a journal published three times each year. In each edition its purpose is to present articles on a particular theme of topical interest from a range of contributors – experienced homeopaths from all areas of practice representing in their articles both classical and contemporary methodologies. These articles expand and supplement our existing body of literature in the fields of materia medica, clinical practice and methodology. It also provides details on the latest books and reviews relevant to the topic. You can find them by following this link https://www.homeopathicbooks.com/search/?q=spectrum
Feedback from our customers tells us that they will go back to their archive of Spectrum journals when unusual cases present themselves. Very often they will provide interesting input towards challenging cases as many of the articles include real cases to illustrate remedies.
We are also now able to offer you the opportunity to buy a subscription for the three editions due to be published in 2022, if you want to make sure that you don't miss them when they are published (and to secure them at a reduced price of £54 instead of £60 for the three editions). The subject titles will be Long Covid, Milk Remedies and Plague and Psyche. It is no surprise that two of this year's three titles are pandemic-related, whilst milk remedies continue to be an area of significant and productive interest for students and homeopaths.
Posted in Book News on the 1st February 2022 at 10:35am.
Tags: Spectrum of Homeopathy